Affordable OfficeServ7100 Starter Bundle
The OfficeServ 7100 comes out of the box complete with six digital pre-labeled iDCS 28-Button Phones with large EZ to read displays, supports up to four lines in, includes voice mail and 5 voice mail to email licensing.
Additional refurbished phones with a one year warranty available at a fraction of the cost.
Call for Instant Rebate and Free Shipping 800 619 9566
---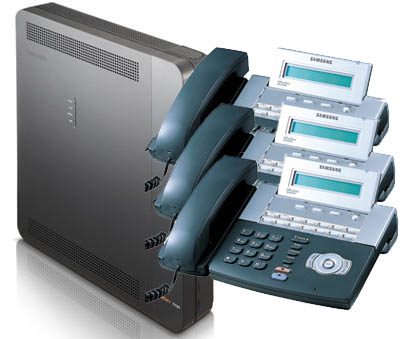 Samsung OfficeServe7030 Small Business Starter Kit Includes:
OfficeServ7030 Control Unit
Expansion to 4 Incoming Line CO/Trunk Ports
Expansion to 4 Digital Station Ports
Voice Mail Expansion Available $280.00
Add to Cart for Additional Options
Additional phones with a one year warranty available.
---
Samsung OfficeServ7200 Starter Kit $2646.00
Call for Instant Rebate and Free Shipping 800 619 9566