Manufacturers
There are currently no product reviews.
Samsung OfficeServ 7100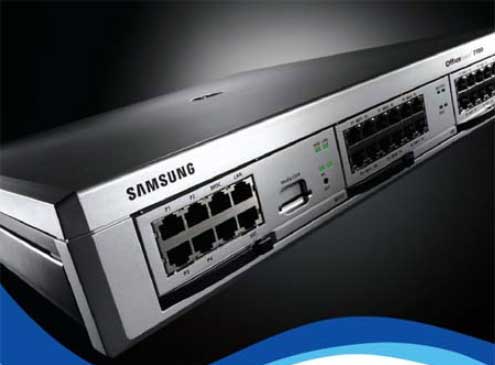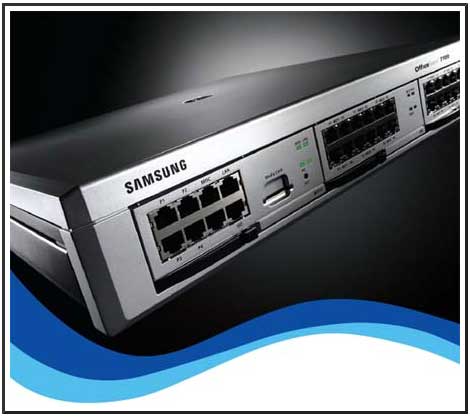 This webpage provides useful information, affordable pricing, and online sales of the phones, components, and expansion cards available for the Samsung OS 7100.
Performance Right Out of the Box: A compact hardworking system that expands with your business
The Samsung OS 7100 is configured initially at 4 lines in X 8 telephones and can be expanded to 8 lines X up to 12 digital handsets with a many as 20 IP handsets.
The OS 7100 can expand along with your business in 4-port increments and is capable of handling up to eight incoming lines with as many as 32 stations.
Easy plug and play platform works right out of the box with an embedded full featured voice mail and automated attendant system that supports wireless and wired handsets with caller ID , automatic call routing with an email gateway that routes voice mail messages to email
---
The OfficeServ wireless solutions provide seamless integration with your wired network, allowing you and your coworkers to stay connected without being tied down. You will have access to voice and data with in your building thanks to your IP-enabled platform and wireless access points.
---

All of the Samsung OfficeServ series phones are compatible with the Samsung OfficeServe7100 phone system. From the iDCS digital phones, the DS5000 series digital phones and the Samsung ITP series VOIP phones.
---
Include:
EZ plug and play phone system that works right out of the box, embedded full featured voice mail auto attendant is a standard feature, supports wired desk phones and wireless portable hand sets, caller ID, name and number display, automatic call routing to local or long distance phone lines for cost savings, and E-mail gateway delivers messages to your MS outlook mailbox.
Easily connect from home or remote office through remote IP phones, the OfficeServ 7100 supports networking to other Samsung OfficeServ IP phone systems at remote offices and branch offices, the Samsung OfficeServ7100 utilizes cost saving VOIP technology that supports IP phones and remote offices, empowers your on the road professionals with computer telephony integration, (CTI) and softphone technology, allows wireless handsets and PDA's to integrate seamlessly with wireless access points, and offers economical digital trunking using an ISDN-PRI circuit.
---
Samsung OS7100 Starter Kit

Samsung OfficeServ 7100 digital phone system starter kits and system pricing with 6 pre-labeled digital phones.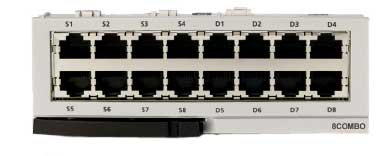 OfficeServe 7100 Expansion Cards


Samsung OfficeServ 7100 Features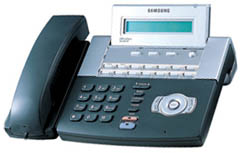 Samsung OfficeServe 7100 Phones
New Products For October - Samsung OfficeServ 7100
Important Links
Who's Online
There currently is 1 guest online.
Your IP Address is: 3.237.31.191