Manufacturers
There are currently no product reviews.
Samsung OfficeServ 7200

This webpage provides useful information, affordable pricing, and online sales of the phones, components, and expansion cards available for the Samsung OfficeServ 7200 Telephone System.
Incoming Lines.
The OfficeServ 7200 is compatible with Wireless Handsets, SIP Phones, Analog Phones, Digital Phones, SIP Trunks, H.323 Trunks, and T1/PRI Trunks
The Samsung OfficeServ 7200 is a Big Boy switch with 180 ports that will handle up to 120 phones X up to 60 CO/Trunk
You can count on E System Sales, Inc to provide you and your business with an affordable solution to the Samsung OfficeServ 7200.
The Samsung OfficeServ 7200 phone system is available with new phones and cost savings refurbished phones click the add to cart link and choose either new or refurbished phones.
All refurbished phones are clean like new looking phones with a good appearance and carry a one year
Samsung DS-5000 Series Telephones are the perfect choice for crystal clear communications in your small or medium company. Designed to work with Samsung's OfficeServ 100/500 and OfficeServ 7000 Series systems, your DS-5000 family of terminals helps you manage flexible, programmable functions for more efficient call processing.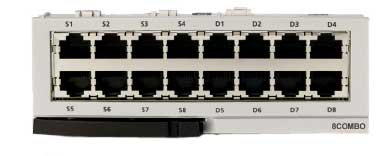 OfficeServe 7200 Expansion Cards


Samsung OfficeServ 7200 Features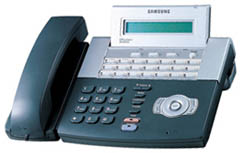 Samsung OfficeServe 7200 Phones
New Products For November - Samsung OfficeServ 7200
Important Links
Who's Online
There currently are 5 guests online.
Your IP Address is: 3.235.60.197